Transferring Files From DataHog to a PC using Centurion
Transferring Files from DataHog to a PC, Workstation or Laptop using Centurion:
Open CENTURION on your workstation.
Connect DATAHOG to your workstation using a Null Modem Cable (provided with purchase of DataHog).
Click on 'Start Connection' and turn on power to DATAHOG. CENTURION will show a progress bar showing transfer status while the DATAHOG will flash its LED sequence.
When finished, you may turn off the DATAHOG and disconnect Null Modem Cable. IT IS ADVISED THAT YOU CHECK THE DATA QUALITY BEFORE ERASING THE DATAHOG MEMORY. This cannot be "undone", once the memory is erased, the files are gone and cannot be retrieved.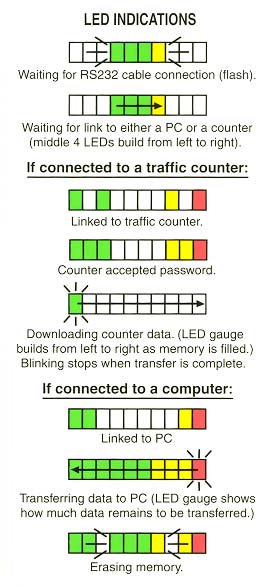 Related Articles
Attachments
No attachments were found.
Visitor Comments
Would you like to...

Print this page

Email this page

Post a comment

Subscribe me

Add to favorites

Remove Highlighting

Edit this Article

Quick Edit

Export to PDF
User Opinions
No users have voted.
How would you rate this answer?
---
Thank you for rating this answer.